Alfie Bird's
Sanctuary Acoustics was commissioned to conduct an acoustics assessment including noise monitoring in and around the Alfie Bird's, Gourmet Eats & Beats premises which is located within the Custard Factory complex in Digbeth, Birmingham. The results from the noise monitoring and an acoustics assessment of the building structure at both source and receiver were presented in a report along with recommendations to limit noise break-out from the Alfie Bird's premises to the nearby noise sensitive premises. The acoustic assessment was undertaken with the consideration of noise levels both at source and at the nearby noise sensitive receptors. Reference was made to BS 4142:2014 Methods for rating and assessing industrial and commercial sound.


Figures AB1 and AB2 depict the original partially glazed roof at Alfie Bird's. AB1 depicts the blacked out glass at the front of the venue above the stage and audience area and AB2 depicts the partially glazed roof to the rear above the dressing rooms and "cellar" for the venue. The roof structure as a whole but in particular the glazed area was found to be the weakest link in the building structure in respect to noise break-out.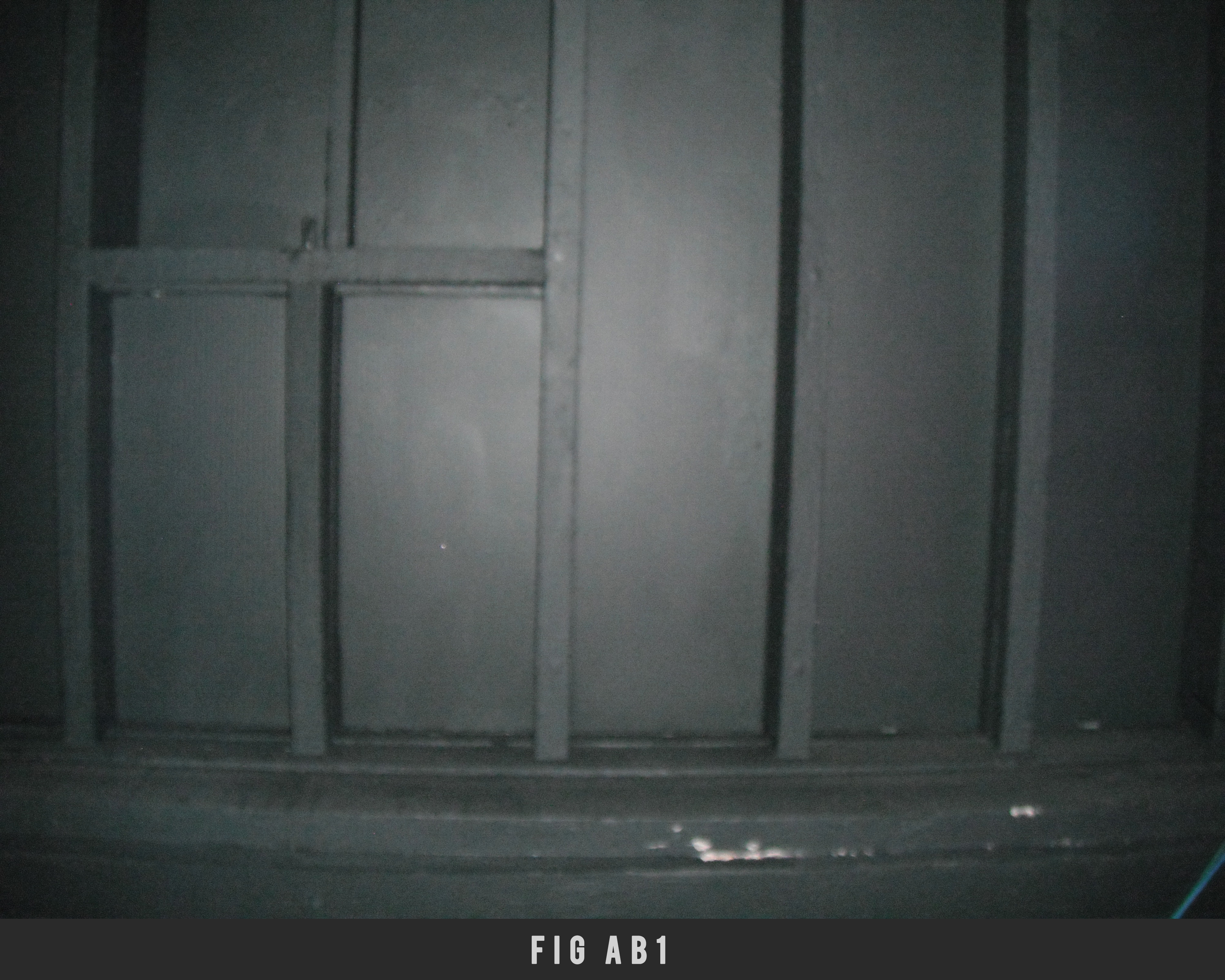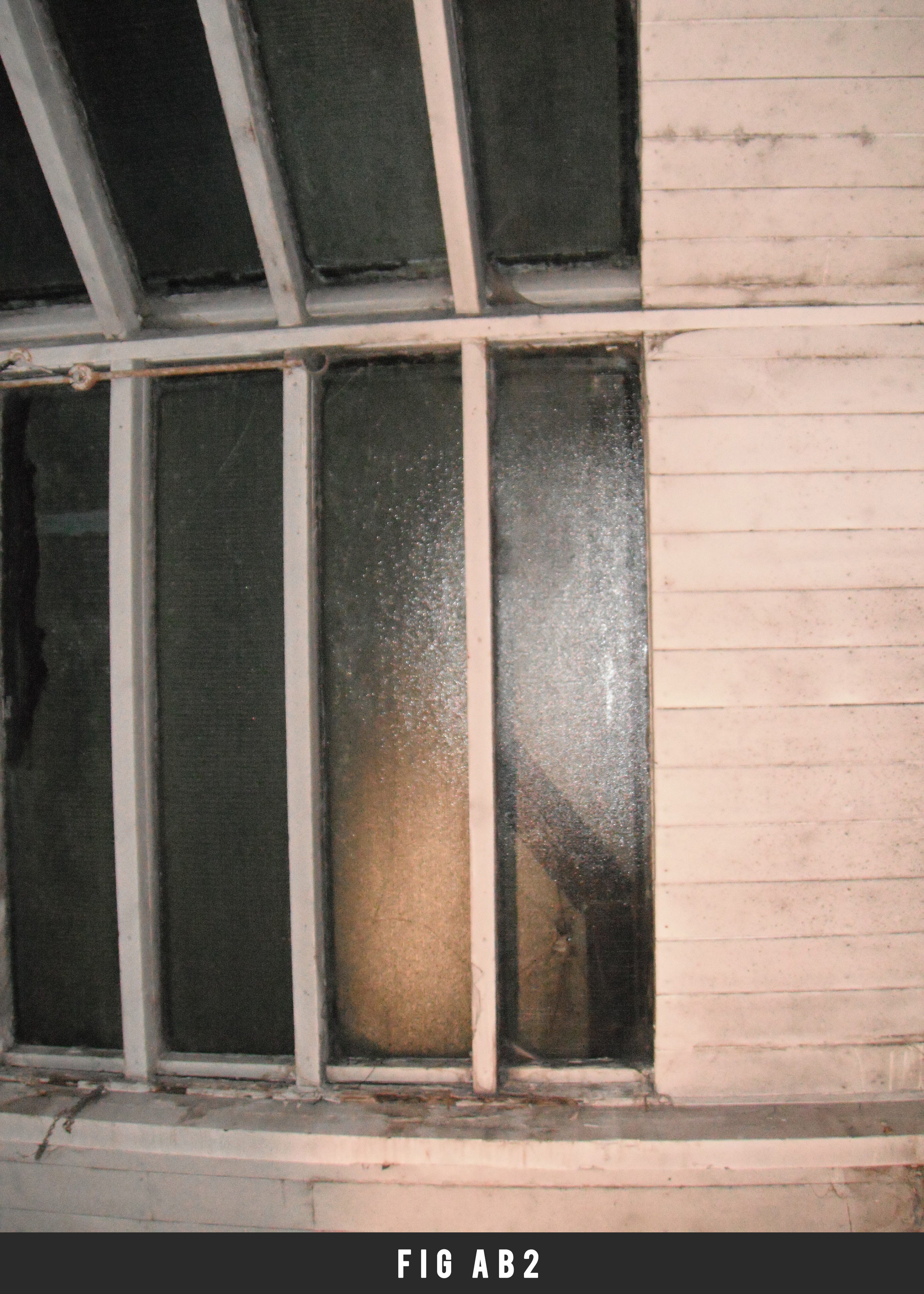 Further noise breakout to the rear was possible as there was no "acoustic break" between the front of the venue and the rear. Figures AB3 and AB4 depict the steel frame which could be boarded on both sides to form separation between front and rear of the venue and figure AB5 depicts the side passageway from allowing side access between front and rear which could be further partitioned with a new door. Figure AB6 depicts the stage which has a single leaf brick wall to the backdrop.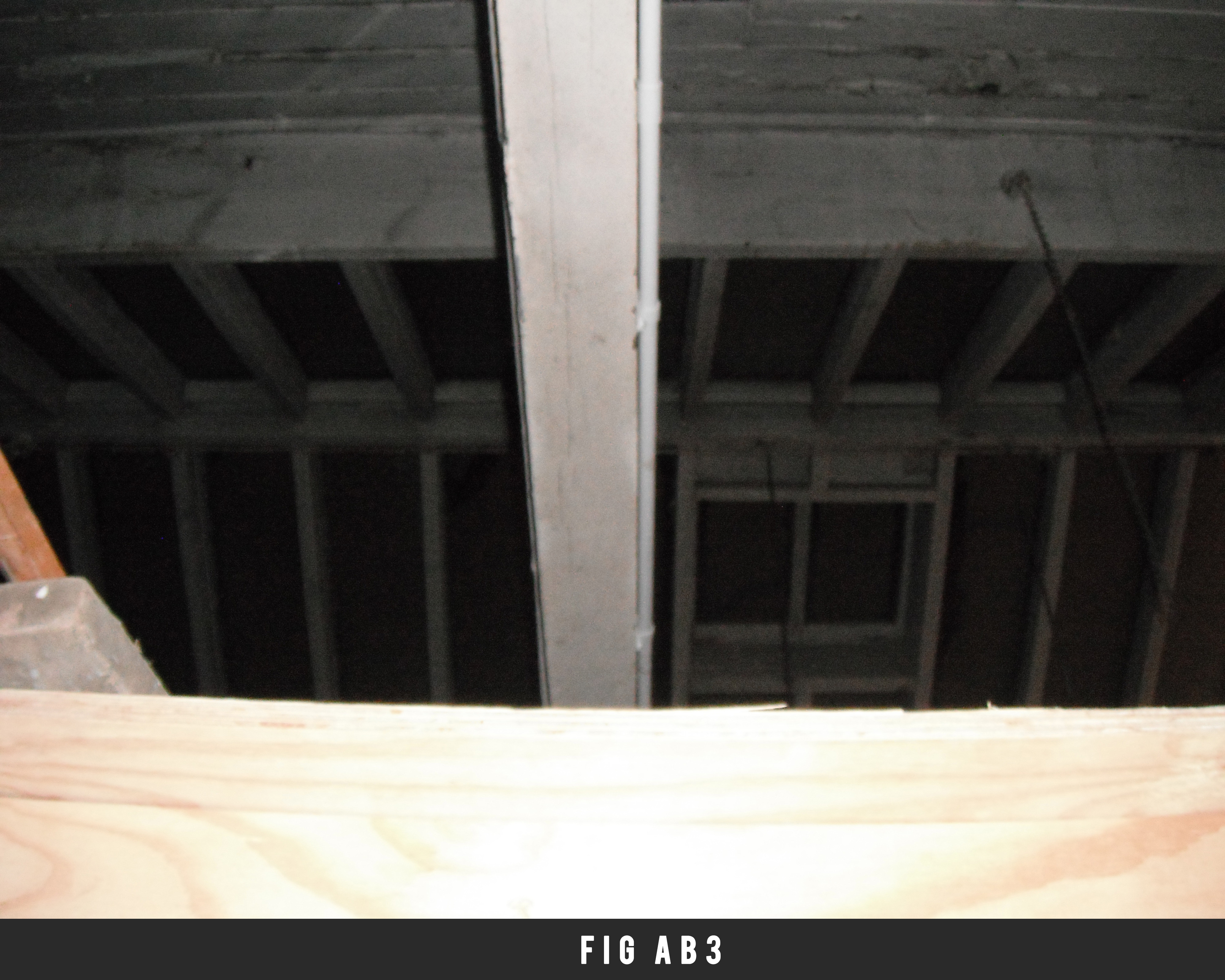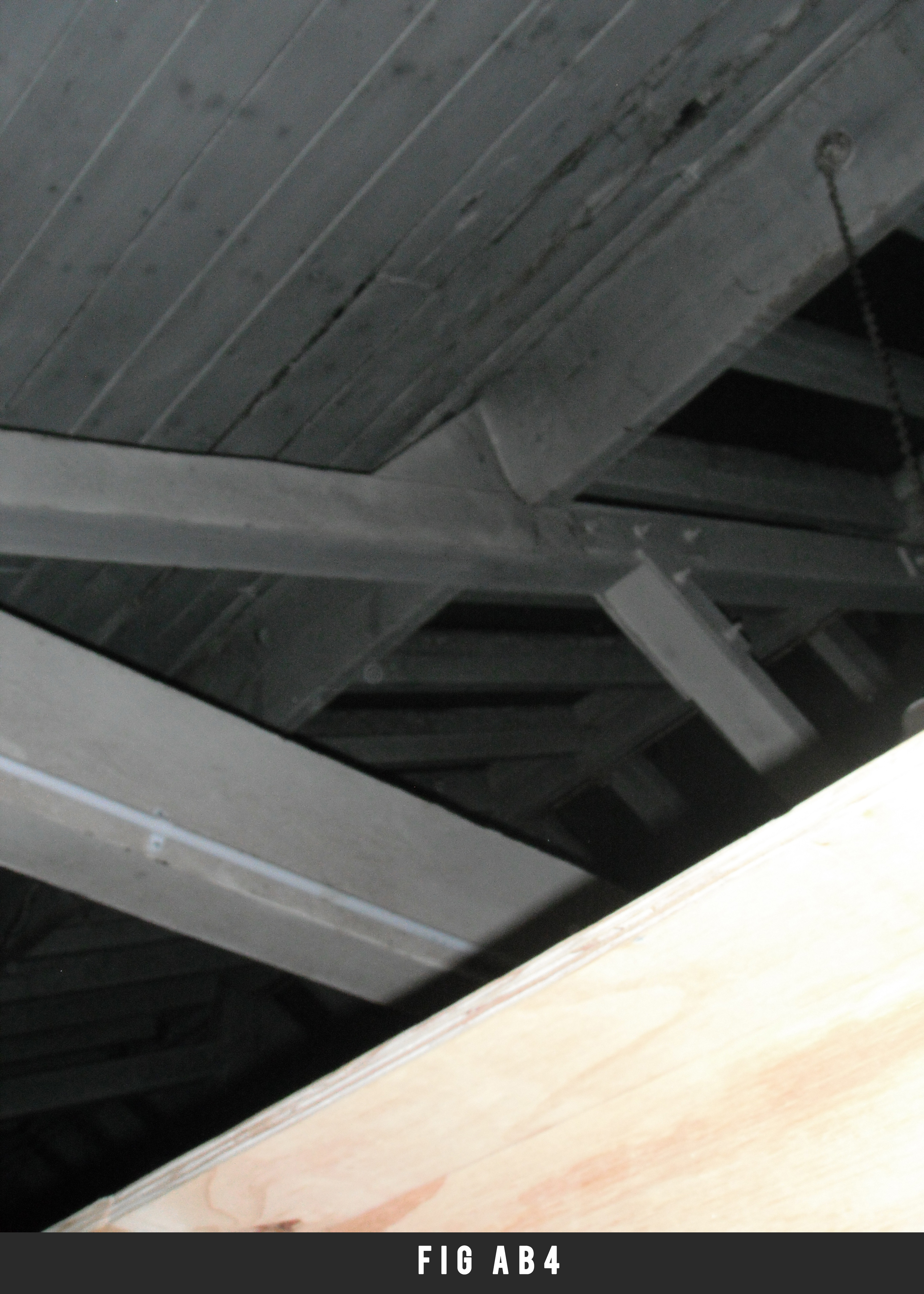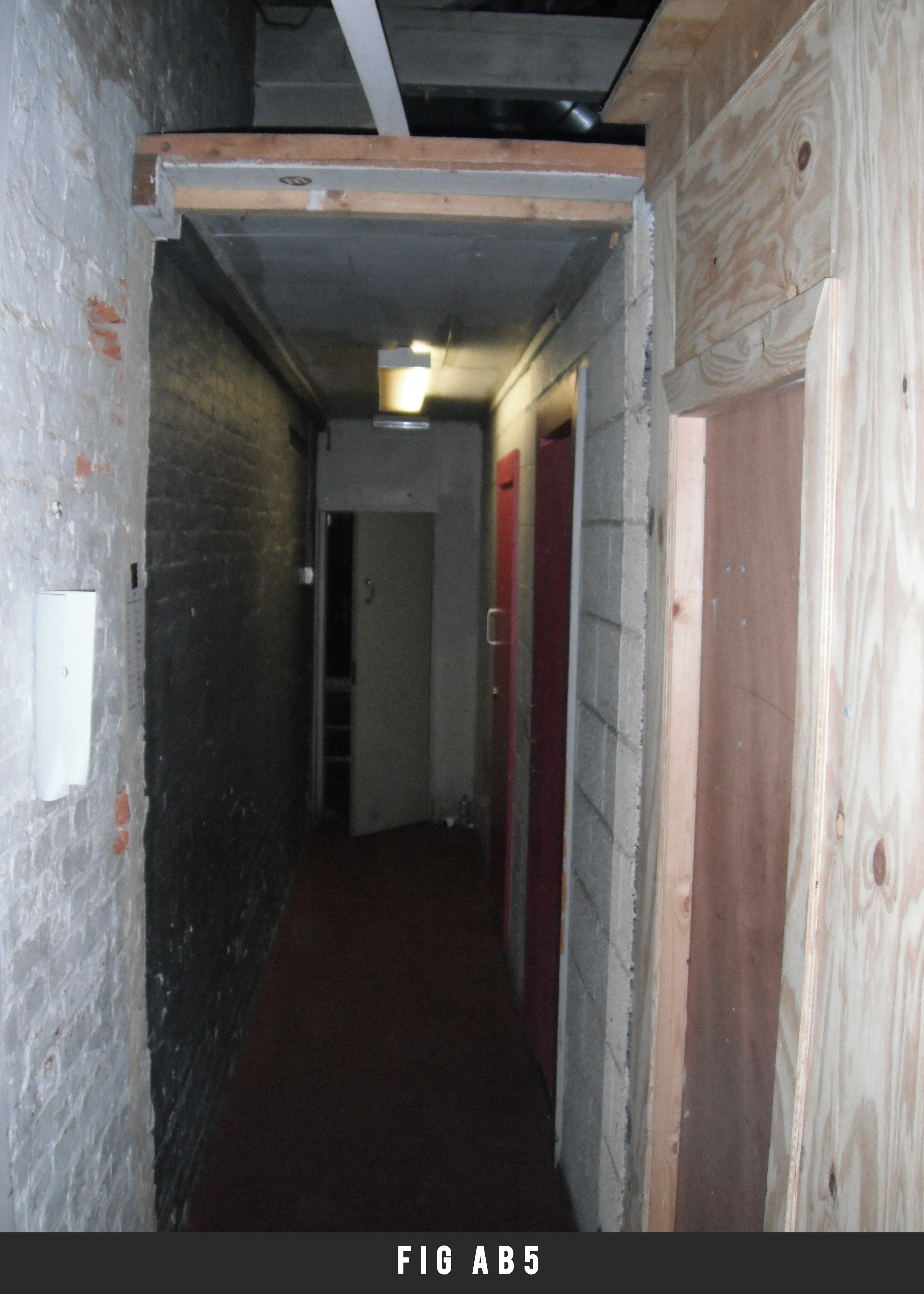 It was therefore recommended to improve the insulation of the roof and to create an acoustic break between the front and rear of the venue above the dressing rooms by boarding on both sides of the steel frame. Mineral wool with a minimum density of 60kg/m3 was specified with 100kg/m3 density mineral wool actually being fitted in place between the trusses to the inner face of the wire meshed glazing and then sealed into place with 15mm Soundbloc plasterboard fixed directly to the trusses. Similarly, two layers of 15mm Soundbloc plasterboard were fitted to both sides of the steel frame above the dressing rooms/cellar and the newly created cavity was infilled with 100kg/m3 mineral wool. A fire door and frame was further added at the end of the passage way.


Figure AB7 depicts the new internal lining to the roof structure; figures AB8 and AB9 depict the new acoustic break created either side of the steel frame. Figure AB10 depicts the new fire door and frame in place in the side passage way.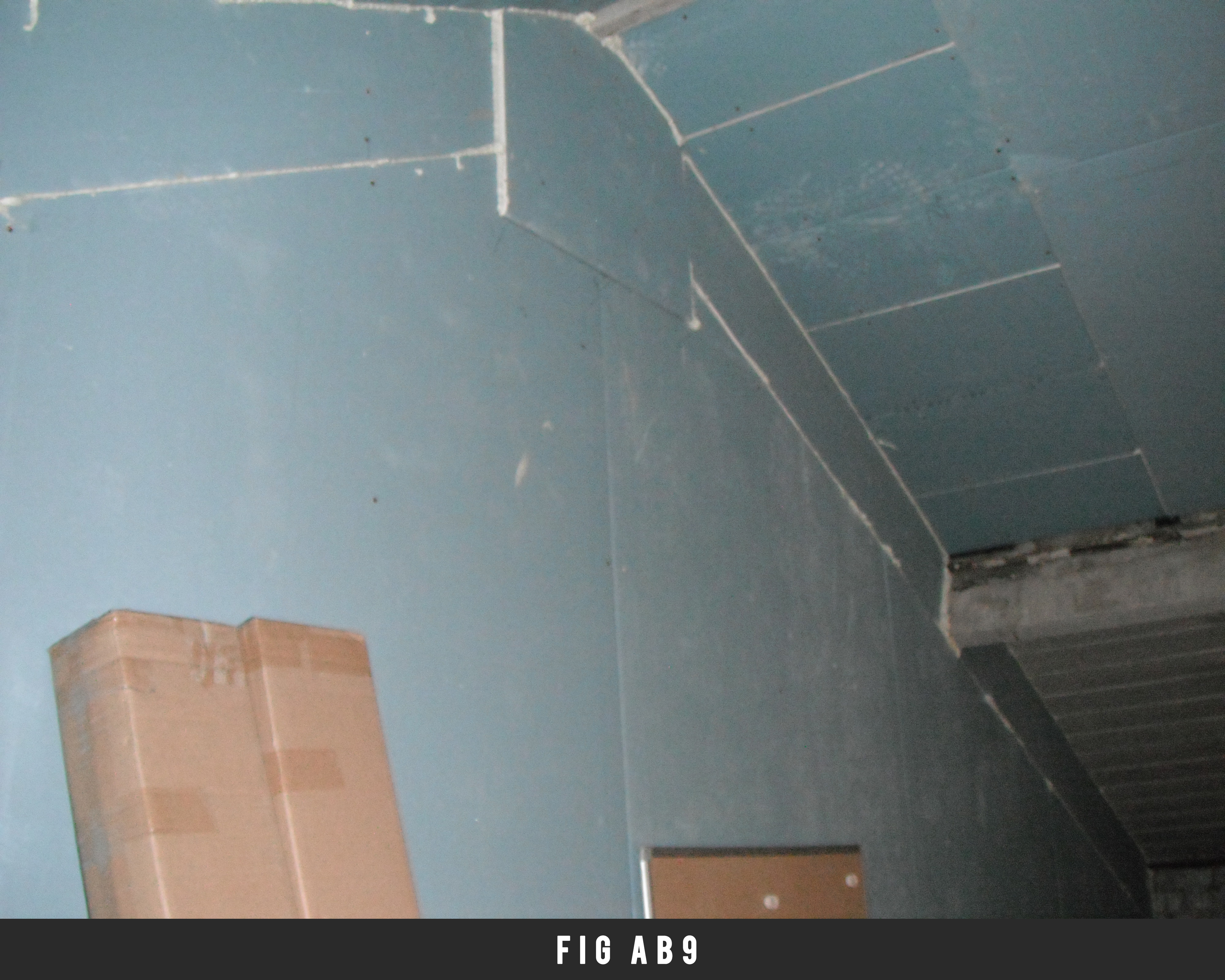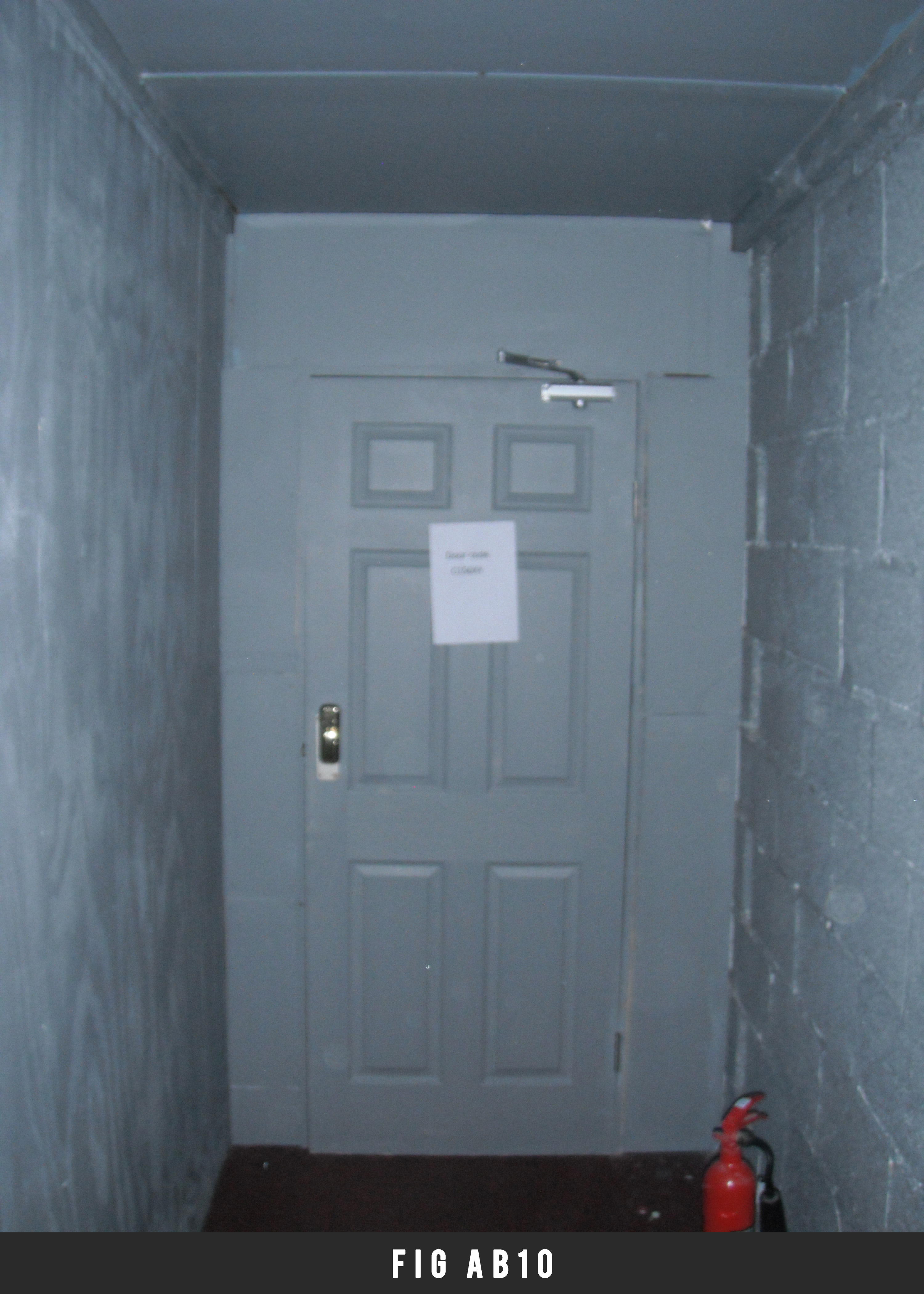 Following the remedial work to improve the sound insulation of the structure, noise break-out has greatly reduced.